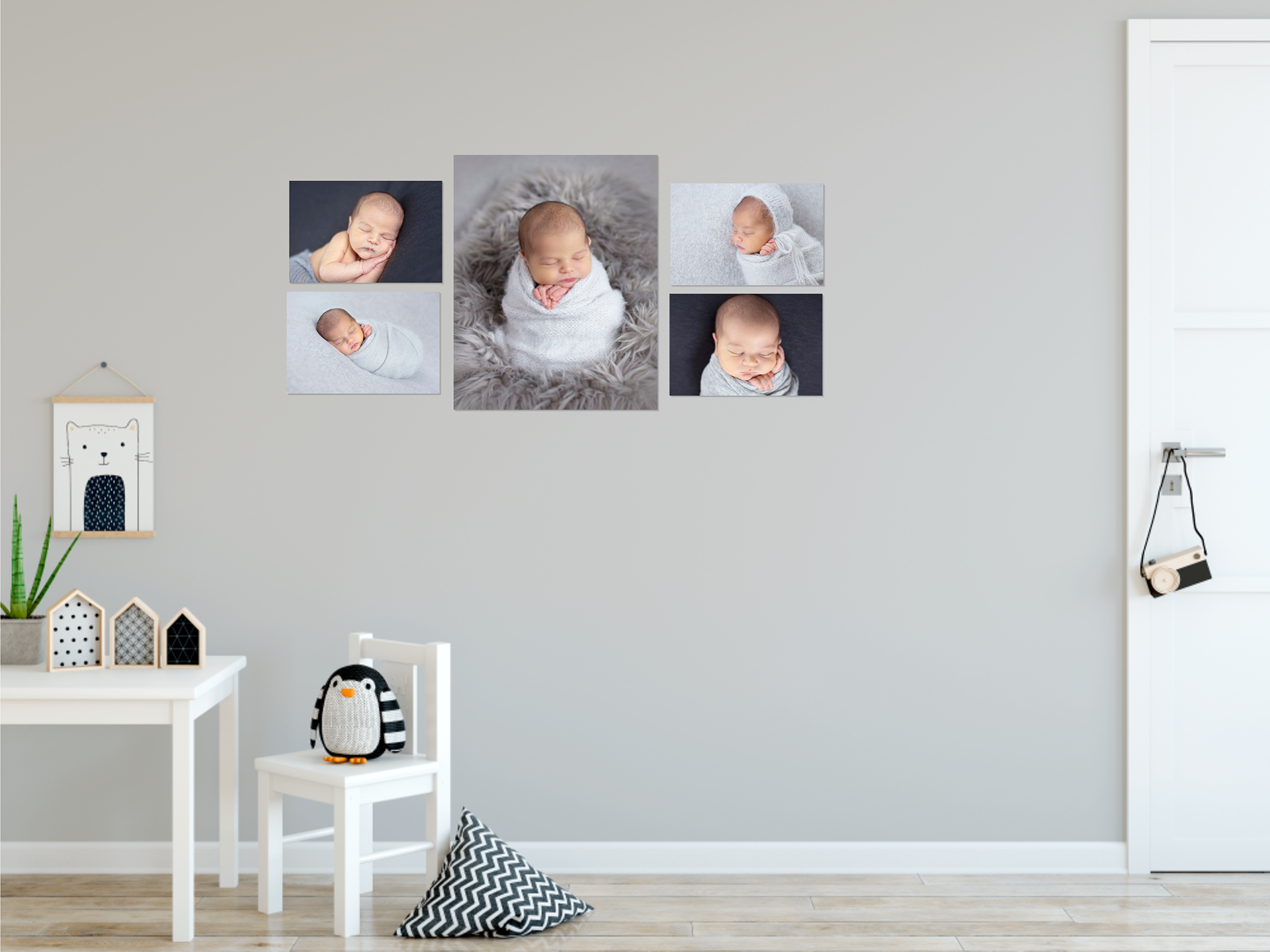 Over the last decade as a specialist in newborn portraits for Boston parents, I've crafted a bespoke client experience that allows me to tailor each and every session to your specific needs.
Here's what you can expect working with me:
Before Your Session
In the weeks before your baby is born, we'll meet for 30-45 minutes to discuss:
1. Your design style, your baby's nursery color palette and how you'd like to display your photos in your home and office.
2. What products I offer that will be the perfect fit for your space.
3. Whether your baby's session would be best in your home or in my studio.
During Your Session
During your baby's photo session, I will:
1. Create a safe and comfortable environment for you and your baby to relax and enjoy the session.
2. Photograph your baby in a quiet, gentle manner allowing plenty of time for feeding and changing.
3. Capture a variety of poses to give you options to choose for the products you love.
4. Patiently wait for that sweet sleepy newborn smile (it's my favorite picture EVER!)
After Your Session
About 2 weeks after our session, I will:
1. Meet with you again for about an hour to present your photos and personally guide you through choosing the best photos for the products we discussed.
2. Show you exactly what any wall galleries will look like on your own walls at the right size, so you can make your purchase with confidence that the pieces will look perfect in your home.
3. Hand-deliver your professionally printed custom heirlooms and expertly install any wall art galleries for you so you can focus on more important things - like cuddling that new baby of yours!
Pricing
Session fees
$250  in my Groveland, MA studio
$350 in your home ($25 travel fee beyond 30 minutes of Groveland, MA)
Products and/or digital files are available for purchase separately. Payment for all products is due at the time of order.
Custom designed wall art collections start around $700 (file is included with each product you purchase)
Custom designed, thick page albums start at $400 (files used in 8x8 or larger album are included with the album purchase)
Gift prints (unframed mounted prints) start at $65 (files not included with purchase of only gift prints)
First Year Plans are available in a variety of increments to suit your individual needs. First Year Plans get you $25 off the session fee for each session and a 15% discount on all products purchased.
Scheduling
Newborn sessions are preferably scheduled to occur during the first week home from the hospital.
Because of the flexible nature of newborn photography, I only accept a limited number of sessions each month and book out about 2 months in advance. If you're interested in having me photograph your baby, please contact me as soon as possible to schedule your session so I can block off the time for you and your precious newborn!
Session fees start at $250 and wall art collections start around $700
Phone or text 781-367-5502
I WANT to talk to you so please leave a message if I don't answer
Thank you for contacting me! I can't wait to chat. Please check your spam folder if you don't hear back in 24 hours. I mostly reply immediately in order to serve you the best I can.